LS13 - Mid Century Modern Stringa Sofa Set by Gae Aulenti for Poltronova 1960s

"Stringa" sofa designed by Gae Aulenti for Poltranova in 1962. A tubular chrome frame holds leather seats on top of felt upholstered cushions. The leather cushions are attached with leather straps over the frame.

Gae Aulenti (1927-2012) was an Italian architect. She is well-known for several large-scale museum projects, including the Musée d'Orsay in Paris and Palazzo Grassi in Venice. Aulenti was at the forefront of Italian Postwar design. Her design was meant to make connections with both history and the future of Italy. The Postmodern movement that Aulenti belonged to refused to design in the objective language of the modernists. This Avant Garde Postmodern design movement was the beginning of new type of Italian art, architecture and design.
---

Designer: Gae Aulenti

Manufacturer: Poltronova

Place of Origin: Italy

Date of Manufacture: 1960-1969

In style: Mid Century Modern

Materials & Techniques: Chrome, black leather

Condition: good condition




Dimensions:

Armchair
H: 72cm
W: 71cm
D: 90cm
Seat H: 65cm

Sofa
H: 72cm
W: 190cm
D: 90cm
Seat H: 42cm

Coffee table:
H: 30cm
W: 75cm
D: 75cm



Price A$ 35,000 / set

International shipping is available on all items. Please contact us for a shipping quote.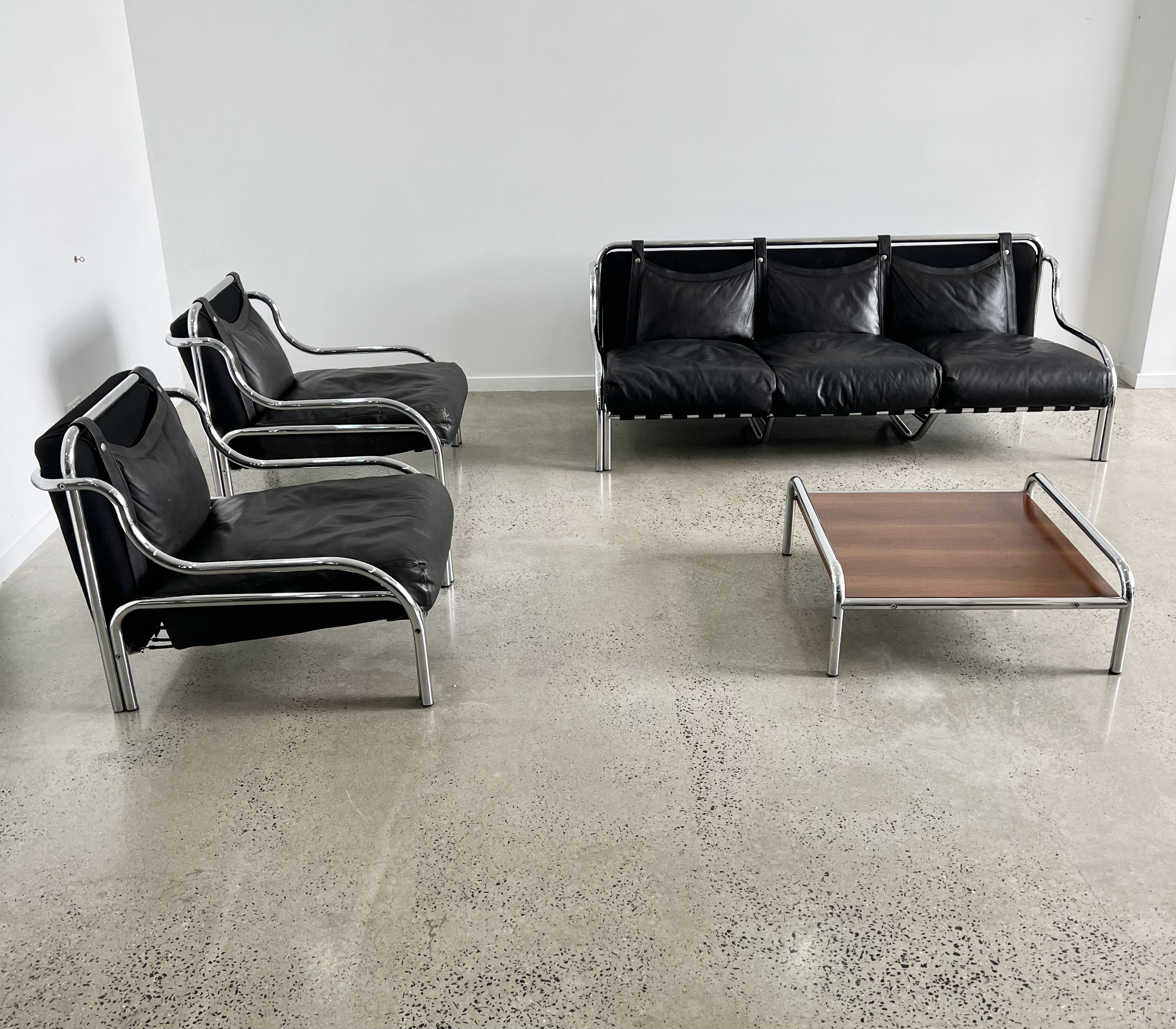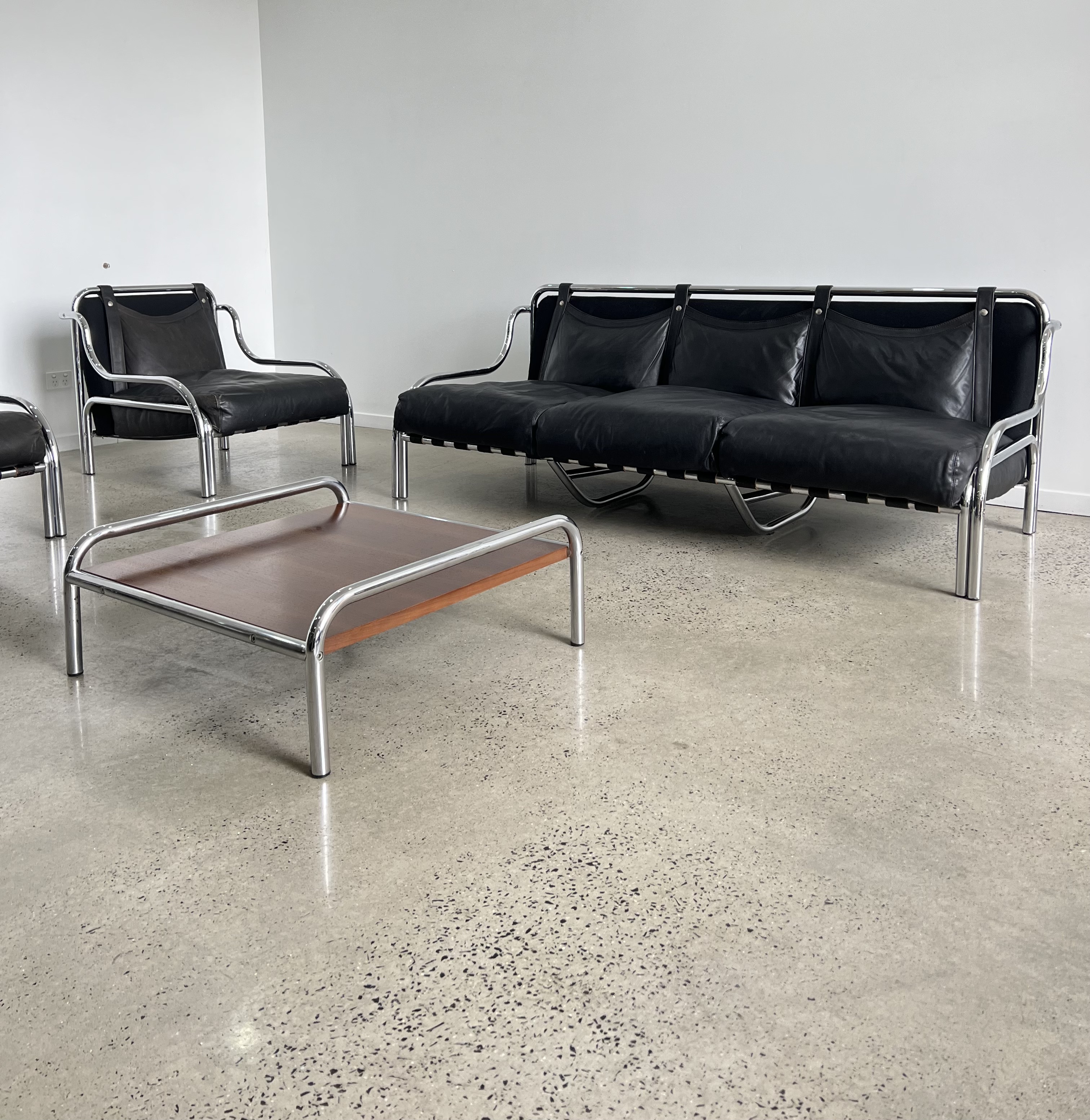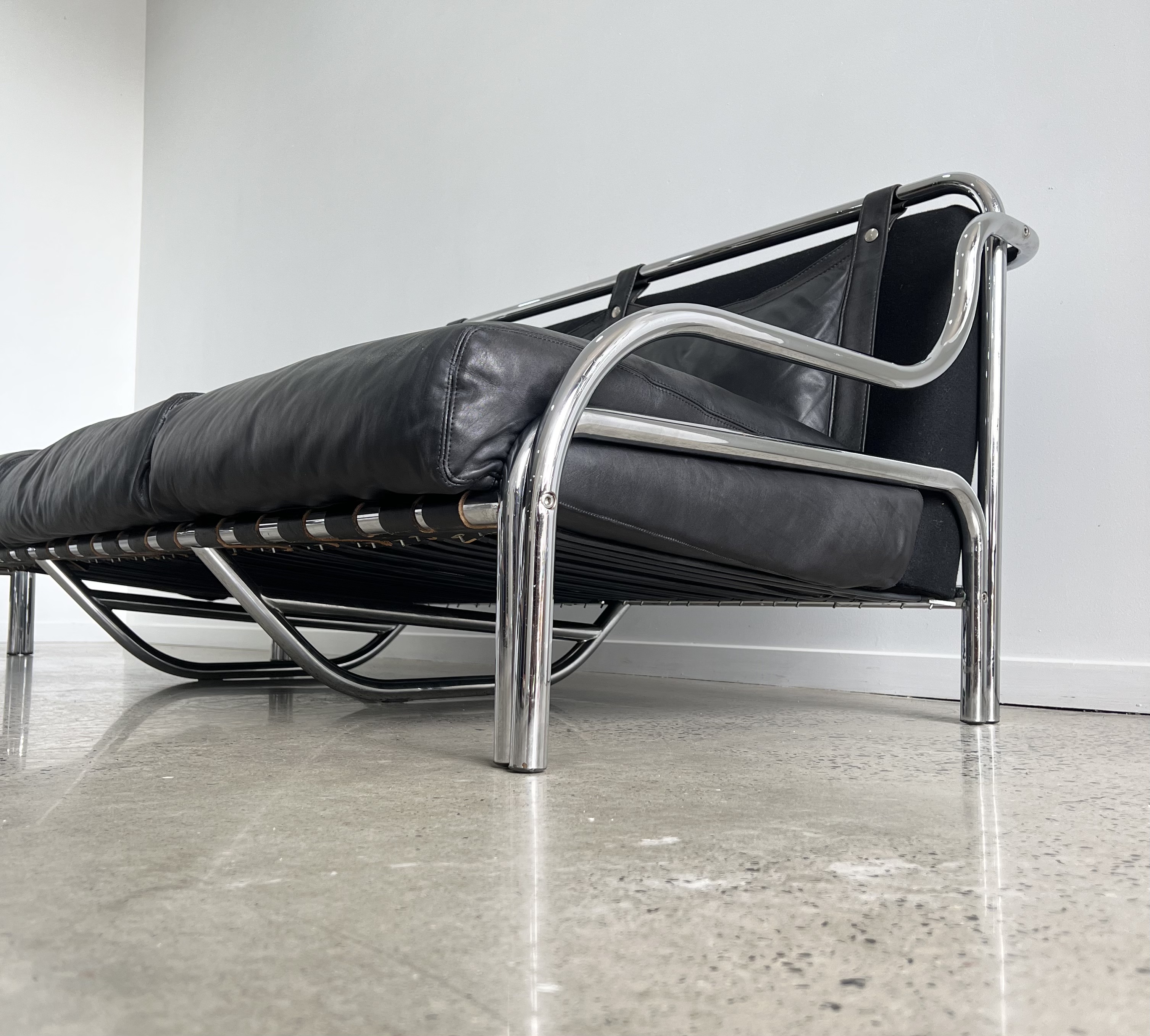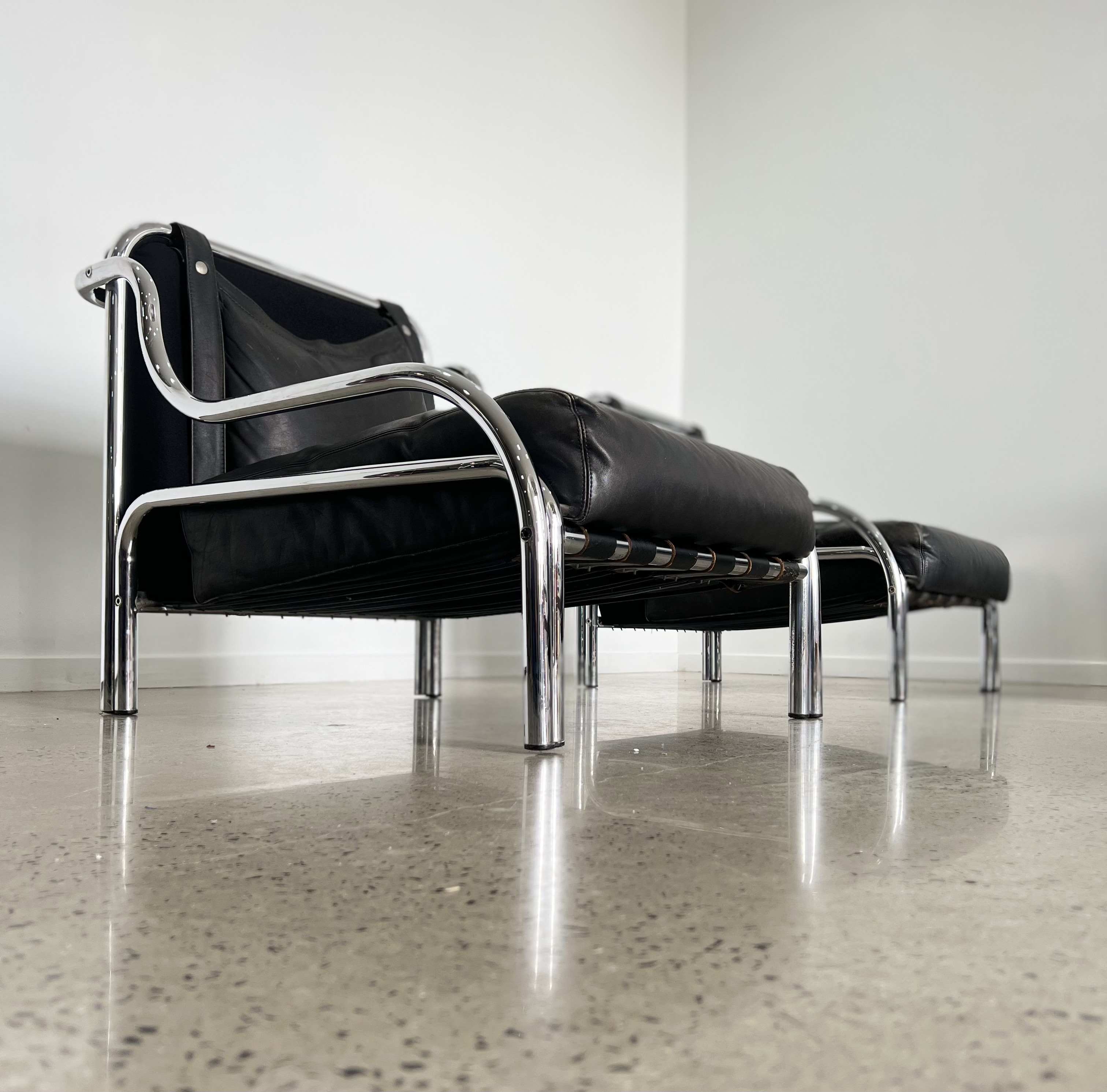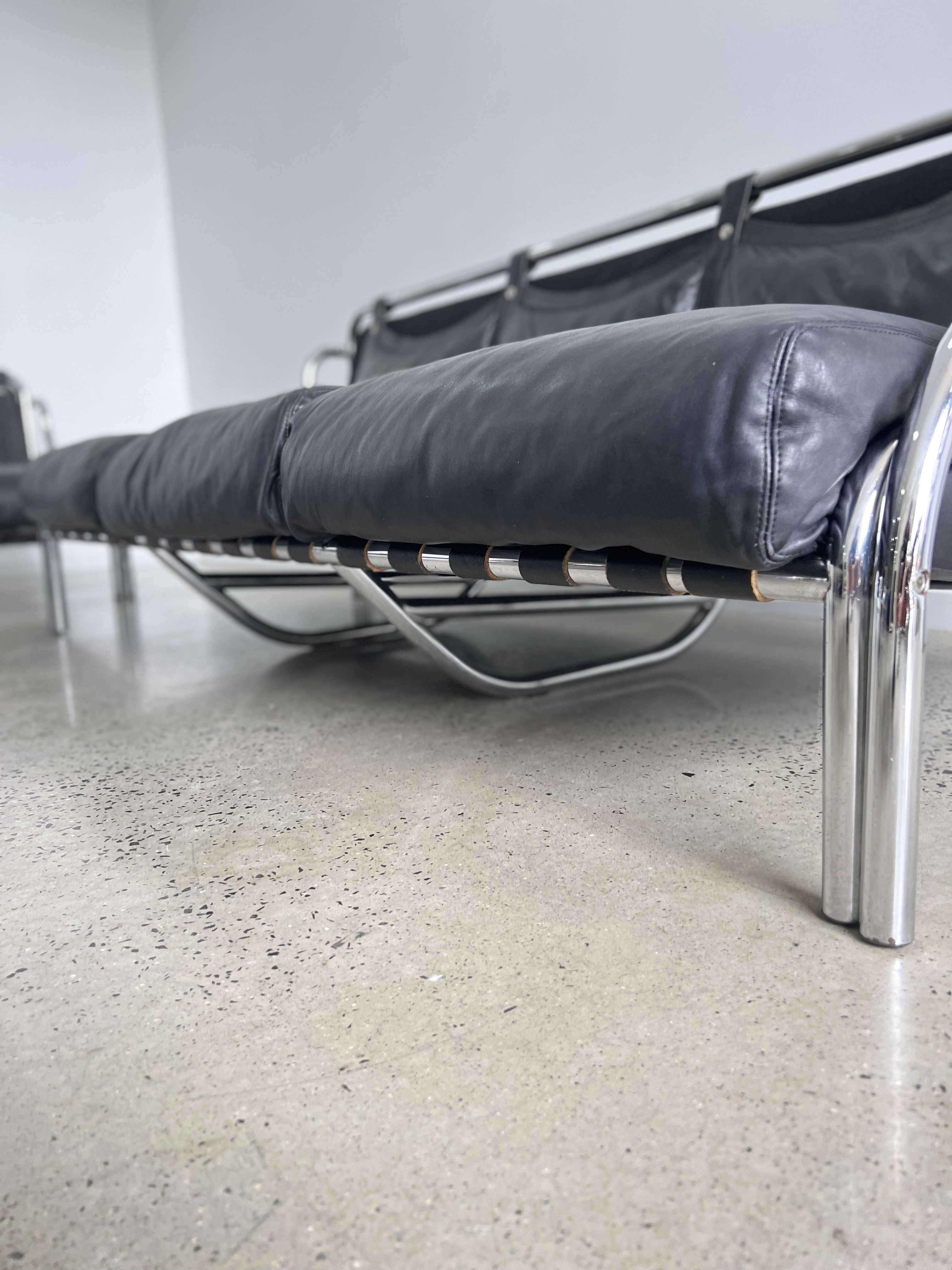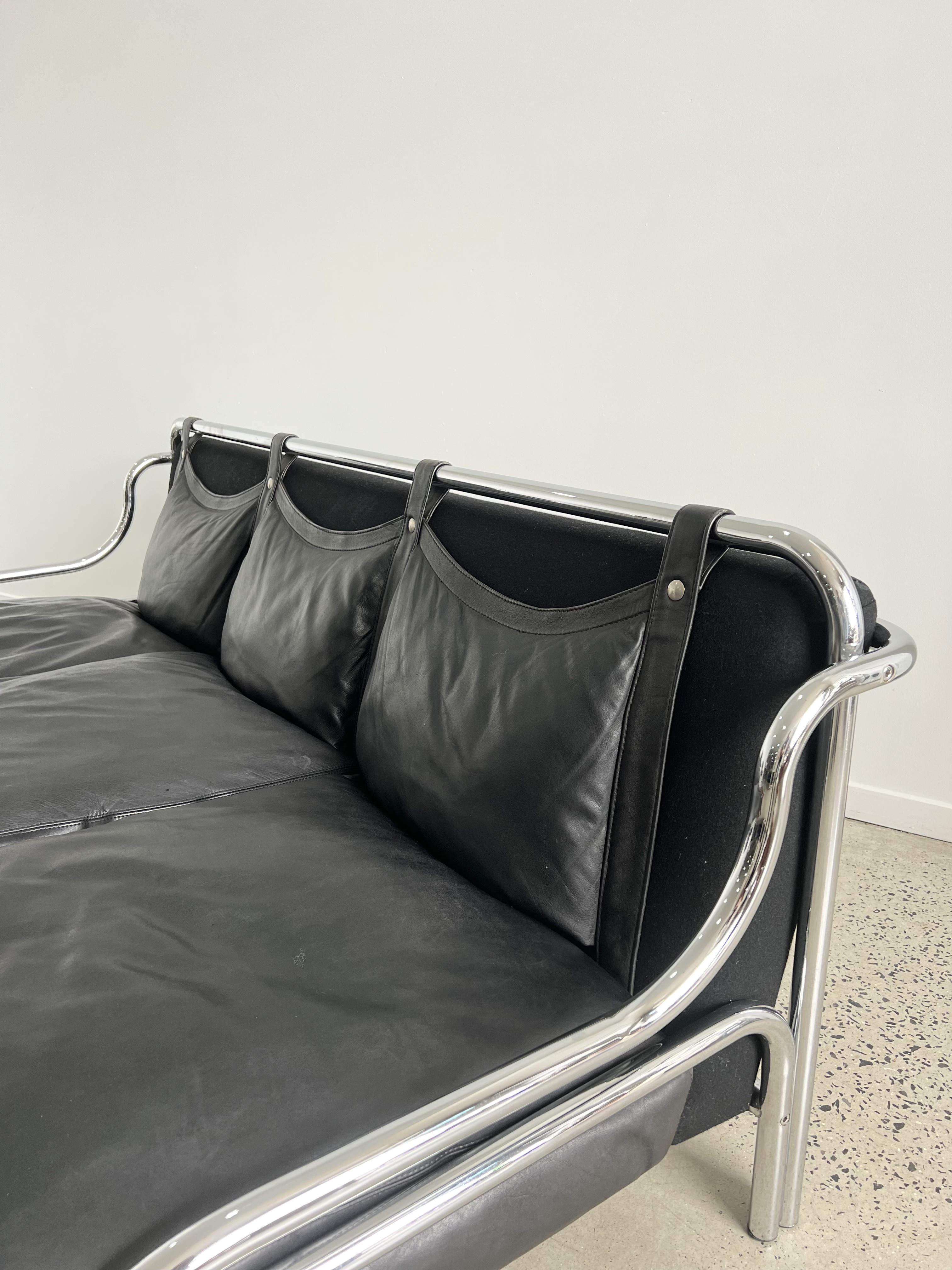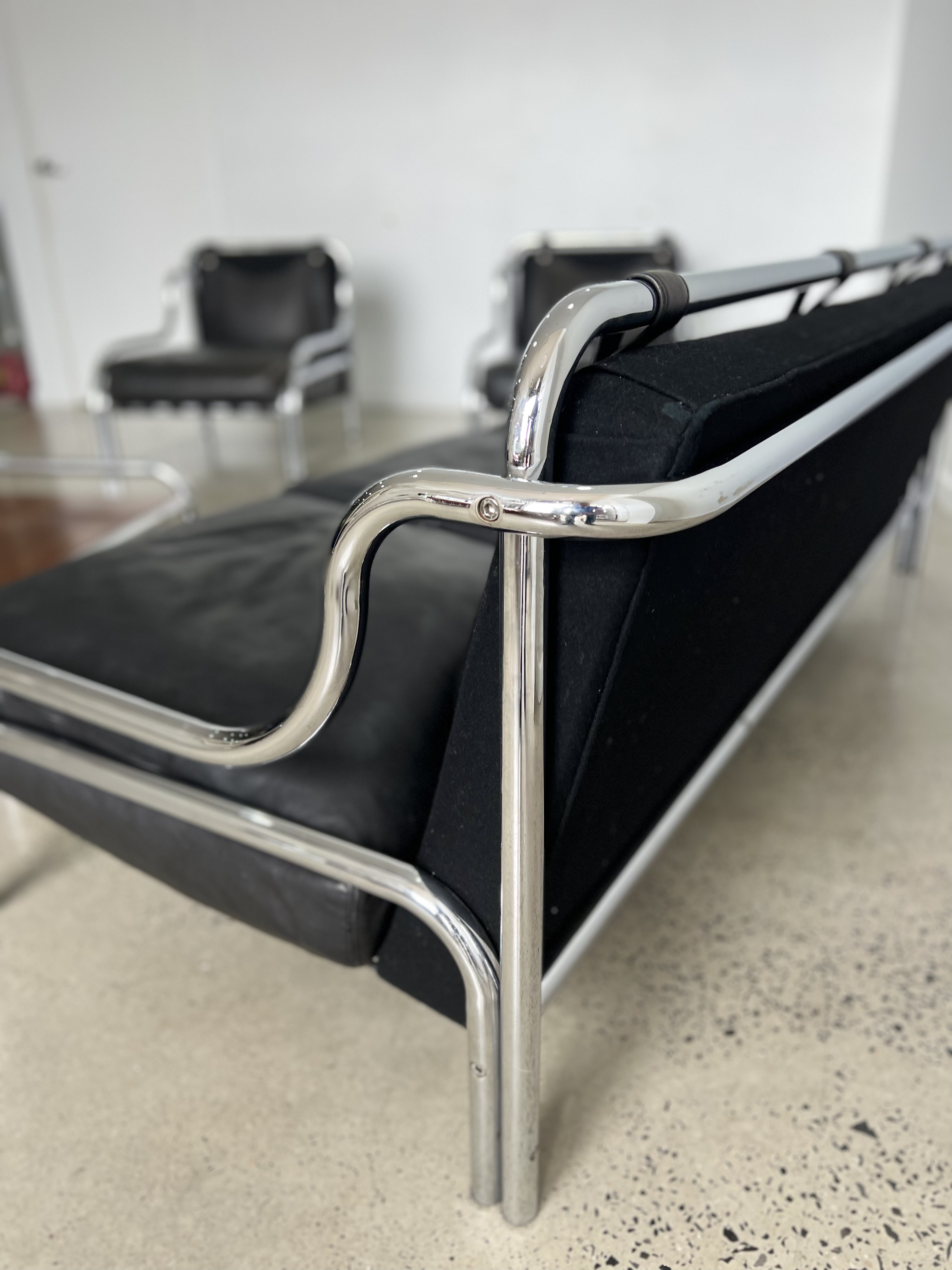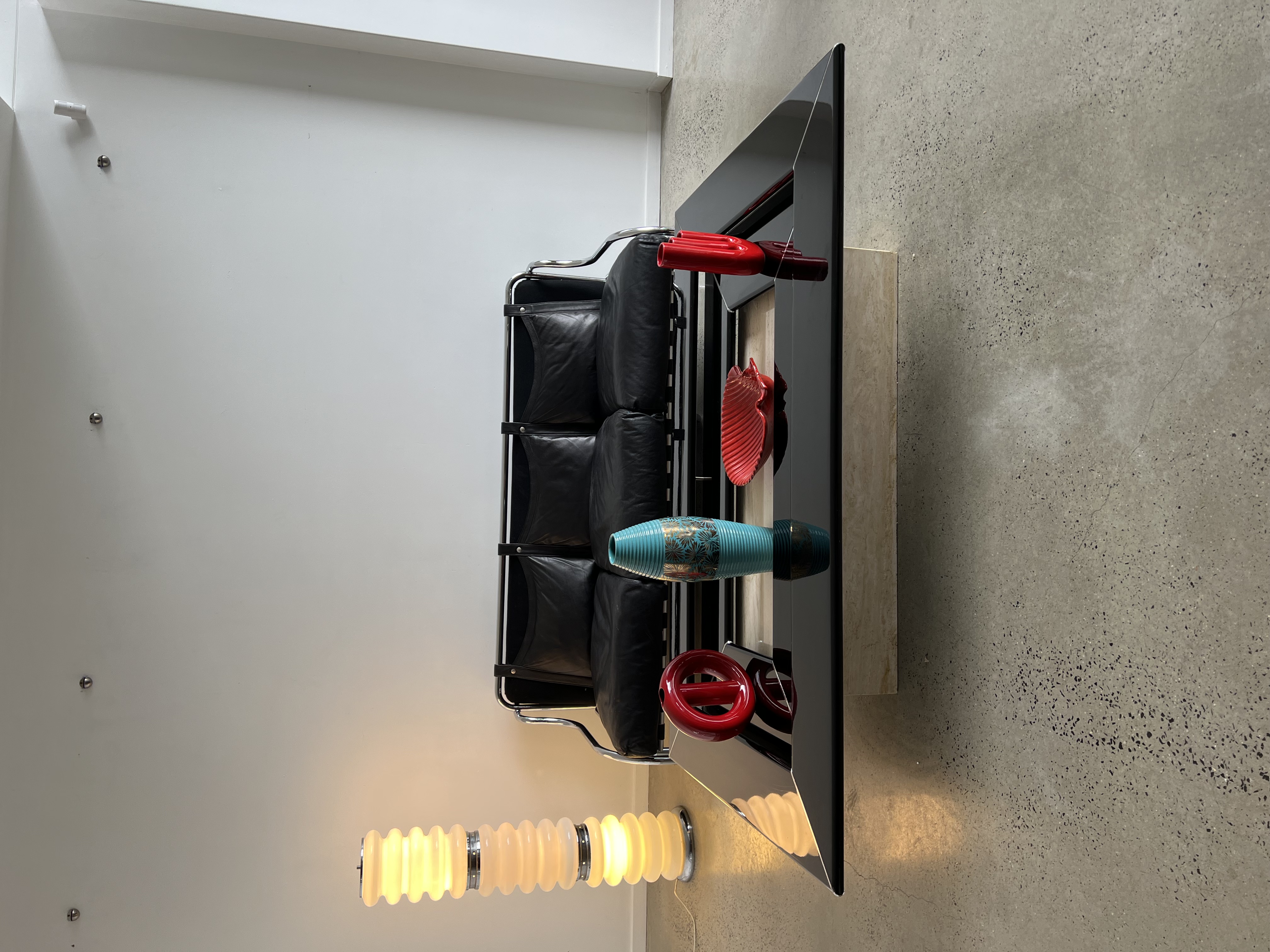 ← BACK